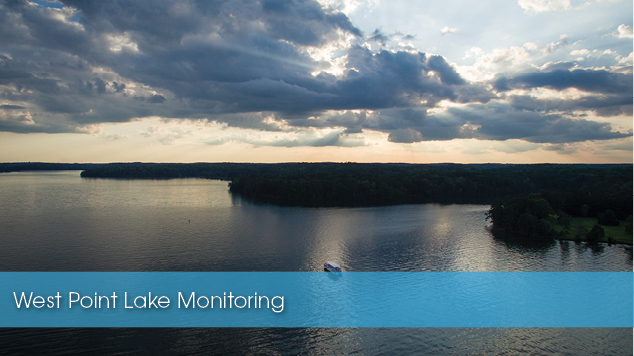 Expanding upon the Lake Lanier nutrient monitoring, CRK also monitors three stations on West Point Lake for levels of chlorophyll, a component of algae. Elevated levels of chlorophyll-a can indicate excess nutrients from run-off flowing into the lake. This can then lead to algae blooms, fish kills, and other water quality problems.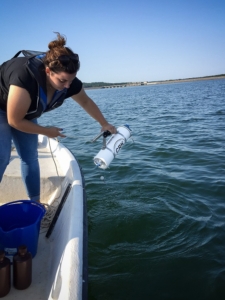 Lakes tend to collect and hold nutrients, such as nitrogen and phosphorus as they flow into the lake. Sources include: agricultural and industrial areas, municipal wastewater treatment facilities, septic tanks, and lawn fertilizers to name a few. As these nutrients collect in the lake, a main concern is that excessive amounts of algae may begin to grow in the lake and have devastating impacts.
Through this monitoring we can evaluate the lake's health as well as contribute to the conversation that the Chattahoochee River and West Point Lake are safer now than they were 20+ years ago.
CRK uses Georgia Environmental Protection Division (EPD) approved sampling and quality assurance plans for all projects. The data we collect can then be shared with the state and others.