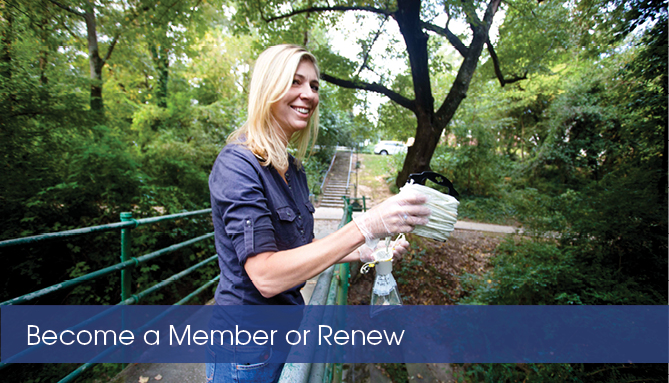 Our members are the heart of Chattahoochee Riverkeeper, the only environmental advocacy organization dedicated solely to protecting the Chattahoochee River for the past 23 years. The support of our members helps up connect with local partners to implement green infrastructure projects, report sewage spills to the proper authorities, expand our Neighborhood Water Watch program, educate youth, and much more. Your participation through membership shows your commitment to a cleaner, healthier river.  
LEVELS:
OTHER GIVING SOCIETIES:
$101-249 – River Supporter
$250-499 – Friend of the River
$500-999 – River Patron
$1,000-2,499 – River Conservator
$2,500-$5,000 – River Defender
$5,000-$10,000 – River Advocate
For more information on becoming a CRK member, download our member brochure. If you would like to check your membership status, please email Becca Klein or call 404.352.9828.
Join the Waterkeeper movement today!