2018 Sweep the Hooch Sponsors
River Benefactor



River Advocate
Arthur M. Blank Family Foundation
Brown Bag Marketing
Collective Insights
Kimberly-Clark
The Kroger Company Foundation
Ruby Collins, Inc.
Southwire Company
WEG Electric Corp.
River Conservator
James Blanchard
Bridgestone Tires 4ward Program
CHaRM
David B. and Gail Chester
Republic Services
River Patron
American Rivers
Archer Western
Chattahoochee Parks Conservancy
GeoSyntec Consultants
Media Sponsor

.
.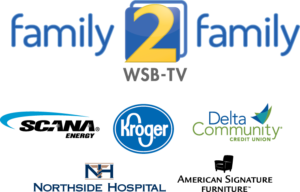 Ways to Help: Be an Event Sponsor
If you are interested in sponsoring this event, please view our sponsor packet — or contact Tammy Bates or Becca Klein or (404) 352-9828, ext. 19.