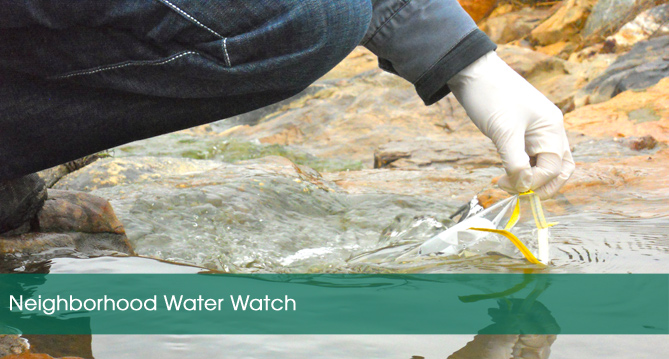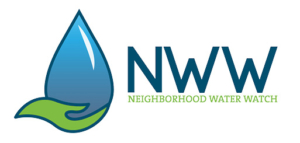 CRK's rapidly expanding and highly successful water monitoring program, Neighborhood Water Watch (NWW), is a collaborative program between CRK and neighborhood groups, schools and citizens in our watershed. The goal: improved water quality in urban streams and protection of human health in the surrounding communities.
Concerned citizens from all reaches of north Georgia bring water samples from their respective stations to CRK's laboratories, as part of NWW. Water samples are promptly analyzed for turbidity, conductivity, optical brighteners, and E.coli. (Meet one of our NWW volunteers in this video.)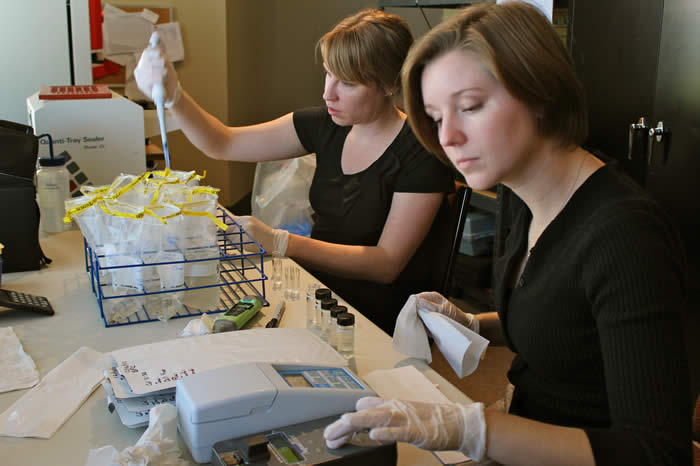 Elevated E. coli levels are a common indicator of sewage leaks and spills into waterways, and the data can indicate the number and type of pathogens present in the water. Any threats indicated are addressed by CRK, as we work with local governments, neighborhood groups, and leaders to stop public health threats and restore our streams. For more information on E. coli, click here.
For more on NWW, including how you can get involved, contact Neighborhood Water Watch Program Director Mike Meyer at mmeyer@chattahoochee.org. 
Interested in starting your own Neighborhood Water Watch program? Take a look at our Manual.
This program is supported by…
City of Atlanta
City of Roswell
Keep North Fulton Beautiful
US EPA
  EPD AAS