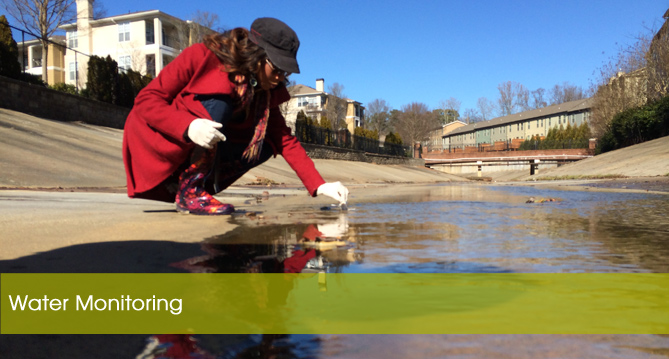 Water monitoring is a major component of CRK's work. Through river patrols, water testing and educational programs, the organization helps ensure the protection of the Chattahoochee River watershed.
River patrols are conducted monthly to perform water quality tests, investigations and site visits of ongoing projects located along the river.
CRK takes water samples every week in the Chattahoochee River National Recreation Area, as part of the BacteriAlert program. CRK also monitors water quality on Lake Lanier, and West Point Lake.
In 2008, we began testing for dissolved oxygen downstream of the river's confluence with Peachtree Creek. This is the only on-the-river water quality monitoring program downstream of Atlanta.
If you would like to help with water monitoring, contact us at 404-352-9828. You also may want to learn more about the Department of Natural Resource's Adopt-A-Stream program.