Tapped Out: The Drying Up of Atlanta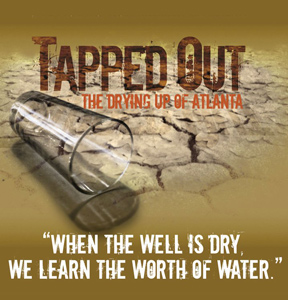 North Georgia has experienced repeated droughts in recent years, but drought isn't the only reason we continue to face water supply challenges. To learn more about the factors that limit the supply and increase the demand placed on the Chattahoochee River watershed, we invite you to join over 9,000 people throughout metro Atlanta who have received our PowerPoint presentation, Tapped Out: The Drying Up of Atlanta.
Not only will you learn more about our ongoing water challenges, you will also learn how you can be part of the solution. We offer Tapped Out to schools, garden clubs, rotaries, churches, businesses, government agencies, and other groups.
How you can help
For more information on how you can help save water and money, visit our No Time to Waste brochure.