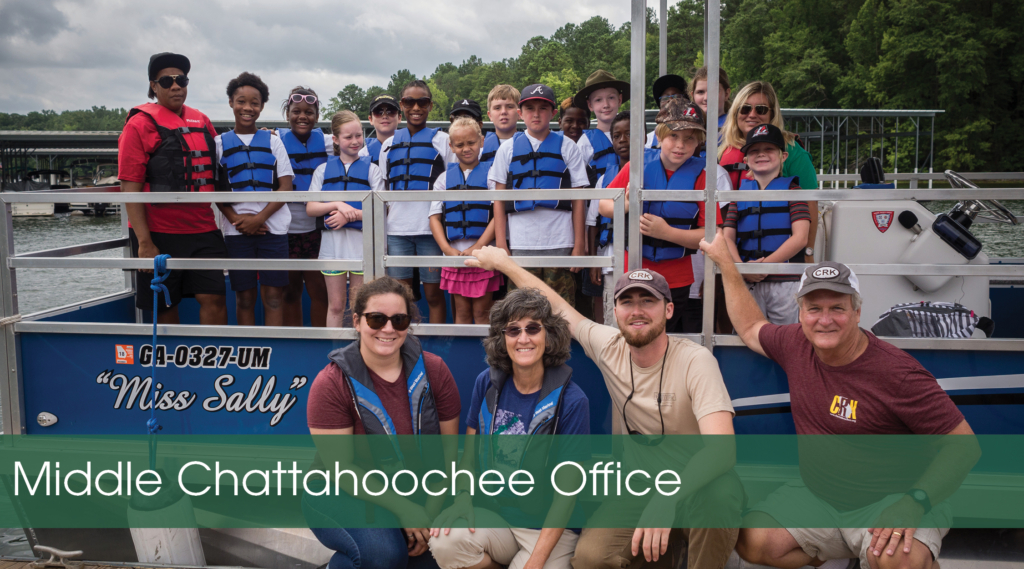 Downstream of Atlanta, the Chattahoochee River flows steadily south along the Brevard Fault Line until it forms West Point Lake, a U.S. Army Corp of Engineers reservoir, and a core focus for this part of the middle section of the Chattahoochee watershed. This 65-mile stretch of river from Atlanta to West Point Lake was kept largely invisible to the general public throughout the '80s and '90s due to chronic spills of raw sewage from the city.
Thanks to a successful legal strategy led by Chattahoochee Riverkeeper, however, the quality of water in this section dramatically improved over the last decade, and has led to the current-day revival of the river and West Point Lake.
Below West Point Dam, the Chattahoochee River regains all the characteristics of a majestic southern river as it meanders past the old mill towns of the Chattahoochee Valley. Access to the river is available every few miles as local water enthusiasts and fishermen alike know the best spots to kayak or catch a native shoal bass. Small dams, such as Langdale and Crow Hop, still remain in this area, and provide a beautiful backdrop for miles of quiet paddling in pristine water as the river flows south towards Lake Harding and the cities of Columbus, Ga., and Phenix, Ala.
Our Work
In September 2011, Chattahoochee Riverkeeper opened an outreach office on LaGrange's LaFayette Square to reflect our commitment to protect the entire Chattahoochee River watershed. We are proud to have achieved measurable results through education, monitoring and recreational events, in addition to ongoing legal and policy work.
Since we opened our LaGrange office, we have advocated for more protective water quality standards in West Point Lake and worked with the city of LaGrange and the West Point Lake Coalition. We want to ensure that excess nutrients and algal blooms never again threaten the lake's health and property values, as they did in the late 1980s until CRK worked with local partners to successfully sue the city of Atlanta under the Clean Water Act in the 1990s.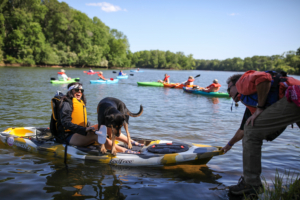 Get Involved
Attend a local event for the Middle Chattahoochee region.
Volunteer or paddle the river with us.
Invite friends, family and colleagues through membership.
Support our advocacy and education programs by making a donation.
Sign up for our e-blast and get updates on CRK's work.
A Special Thank You to our 2017 Donors
Aflac
Alice H. Richards Foundation
Arthur M. Blank Family Foundation
Callaway Foundation
Carroll EMC
Charter Foundation
City of LaGrange
City of West Point
Diverse Power Foundation
Hutchinson Traylor
Interface
The Indigo Group at Morgan Stanley
Point University
Renasant Bank
Scott Hawkins Foundation
Southwire
West Point Development Authority
West Point Fund
LaGrange Office:
Henry Jacobs, Middle Chattahoochee Director
Hannah Bradford, Middle Chattahoochee Watershed Protection Specialist & Naturalist
Laura Breyfogle, Naturalist: WPL Floating Classroom
35 South LaFayette Square, LaGrange, GA 30240-3243
(706) 882-3701