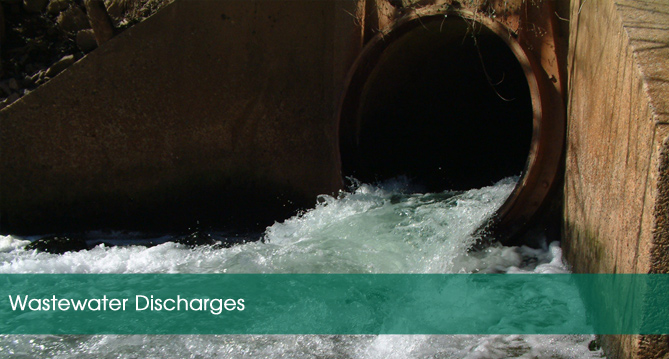 Under the federal Clean Water Act (CWA), it is legal for a municipality or industry to discharge pollutants into a waterway if it has applied for and received a valid permit and then complies with the permit's conditions.
The National Pollutant Discharge Elimination System (NPDES) permits, required by the CWA and issued in Georgia by the state Environmental Protection Division (EPD), impose limits on pollutants in the treated wastewater, depending on the capacity of the receiving water to dilute the facility's technological level of treatment. These permits must be renewed every five years. Generally, the permitees monitor their own discharages and submit monthly discharge monitoring reports (DMRs) to the regulatory agency. These documents are maintained by EPD and are available for public review.
What You Can Do
The CWA grants private citizens the right to take independent enforcement actions for documented violations. After documenting a violation, the citizen-plaintiff must provide 60 days advance notice of intent to sue to the alleged violator and the regulatory agencies.
What CRK Does
CRK reviews proposed new and modified permits for municipal and industrial facilities in the Chattahoochee River Basin. When necessary, we provide written comments on the proposals with recommendations for improvement. We also review EPD files and DMRs for problem facilities and develop strategies for compliance.
For More Information
A list of current NPDES permits (municipal and industrial) can be found under EPD Rules/Watershed Protection in the state's Chattahoochee River Water Protection Plan Basin.