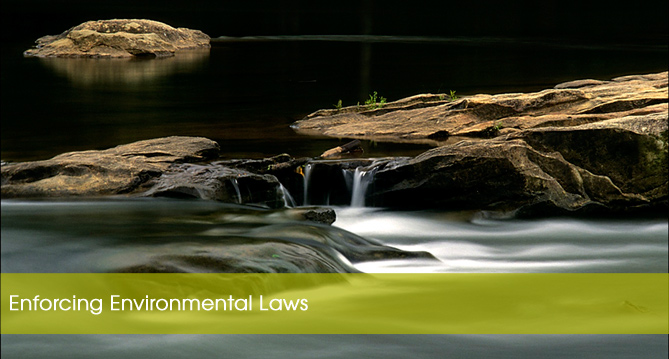 Chattahoochee Riverkeeper (CRK) uses strategic legal actions to stop pollution and promote policies that are protective of the river and its watershed. Too often the local, state, and federal government agencies charged with administering and enforcing our environmental laws are unable or unwilling to take needed enforcement actions because of a lack of adequate resources (funding/staffing) or political will.
The landmark legal and regulatory victories that CRK has achieved over the years, exemplified by our city of Atlanta case, have helped shape clean water policy throughout Georgia, the region and the nation. Even so, we prefer to resolve matters through negotiation and agreement without resorting to litigation, if possible, and engage in this activity only as a last resort.
American Sealcoat Victory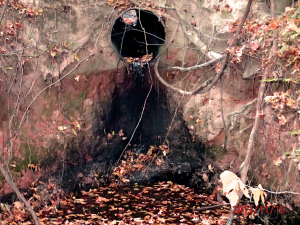 In October 2015, CRK reached a settlement agreement with property owner M&K Warehouses, LLC, concluding a Clean Water Act case that began in 2013 when CRK discovered that tenant American Sealcoat was dumping asphalt sealant chemicals into a tributary less than 1,000 feet from the river.
M&K has worked to reverse the environmental harm caused by American Sealcoat, spending more than $500,000 on remediation, restoration and stabilization work and will also contribute $90,000 to local environmental projects to keep the Chattahoochee River clean and safe.
CRK is pleased with this resolution and that M&K agreed to a thorough clean-up of the affected property- we are assured that future stormwater runoff from the site will not carry any further contaminants to our beloved Chattahoochee River. This settlement agreement shows that cooperation is much more effective and successful than conflict and sends a clear message to other industrial operators and property owners that compliance with water quality laws is not optional.
Read the full press release here. 
Increasingly, we are able to resolve problems through communication and negotiated agreements and have established working relationships with business, industry, government and civic groups. Many citizens, elected officials, government representatives and business leaders view CRK as a resource and ally in the protection and restoration of our waterways.
We are assisted in our legal and regulatory work by public interest law firms, such as the Southern Environmental Law Center, and the Turner Environmental Law Clinic at Emory University. CRK also works with private law firms, including Smith, Gambrell & Russell and Davis, Pickren & Seydel.
If you would like to speak with someone about our enforcement program, please contact our staff attorney Kevin Jeselnik