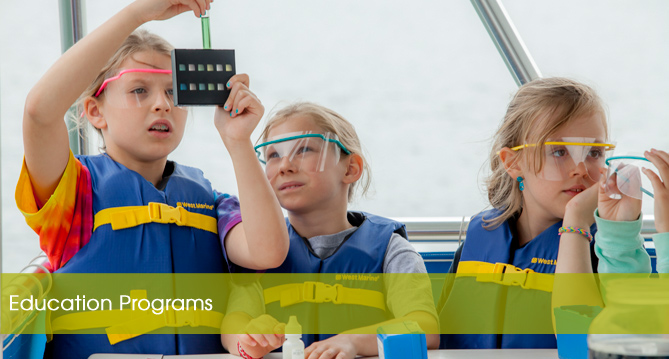 CRK promotes an ethic of stewardship toward our river and its watershed through educational programs for children and adults.
Floating Classrooms – The Lake Lanier Aquatic Learning Center aboard the Chota Princess II and the West Point Lake Floating Classroom aboard the Miss Sally for grades K-12.
Rain Barrel Workshops – Learn how to obtain and install a rain barrel to harvest water in your own home.
Get the Dirt Out Workshops – Learn how to keep muddy runoff from construction sites out of our river, lakes and tributaries.