CRK organizes special events to raise awareness about river issues, raise funds for our advocacy and education programs, get people involved in our work, and have fun! Check out the links below to learn about our major events.
How You Can Help
With the continued threats our river faces, CRK needs your support more than ever.  Please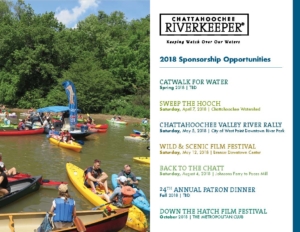 pledge your support for North Georgia's most valuable natural resource by becoming a CRK event sponsor.  In addition to receiving the satisfaction of knowing that your financial commitment will have a positive impact on the lives of the nearly 4 million Georgians who depend on the Chattahoochee River, you will also receive myriad benefits for what you are doing to help save our precious river.
If you are interested in sponsoring a CRK event, please contact Becca Klein (404) 352-9828, ext. 19