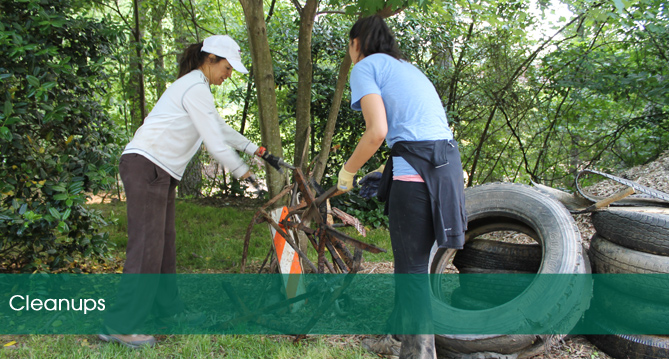 Our waterways provide us with drinking water, great recreational opportunities like canoeing and fishing, and they serve as a pleasant respite from our busy day-to-day lives. This is your opportunity to help protect one of our most precious resources by volunteering on one or more of these cleanups and helping us get the trash out!
April 7 – Sweep the Hooch Watershed Wide Cleanup  
Registration Closed
Sweep the Hooch is an annual day of service to the Chattahoochee River mobilizing volunteers on foot, in waders, and paddlers to remove trash at sites throughout the watershed. Sweep the Hooch brings people together to give back to the mighty river that gives us so much.  Click here for more information.
Happy Hour Cleanups – June 9, September 15, December 8, 2018
Happy Hour Cleanup #2 – September 15; 10:00am – 1:00pm  SOLD OUT
Back again for the 2nd year, we will be hosting cleanups (1 paddle-based cleanup on June 9 and 2 land-based cleanups (September 15 and December 8)) in an effort to keep the momentum up in our cleanup efforts to get the trash out of the Chattahoochee River and tributaries. And as the name implies, there will be some tasty beverages from SweetWater Brewery to thank you for your hard work!
Two-Day Buzzard Paddle Cleanup

Date: November 3-4, 2018
Location: Plant McDonough to Highway 166 Bridge
Description: From Georgia Power's Plant McDonough to the Highway 166 Bridge off Fulton Industrial. Back for the 5th year, this 13-mile paddle cleanup is an incredible journey in a part of the river not accessible to most people. This stretch of river is suitable for all skill levels with primitive camping Saturday night. Paddlers are responsible for paddling their own camping gear.
---
REGISTRATION INFORMATION
There is no charge to participate in a cleanup. 
Registration is required and we encourage you to register early to ensure participation as each trip has a limited capacity.
Details will be provided in your confirmation email after registration.
Specific trip details will be emailed to you one week prior to the trip date.
Each participant is required to sign a CRK Liability Waiver. This may be submitted onsite or authorized as electronic signature during the registration process. Click here to preview the CRK Liability Waiver.
Boating equipment is not provided for any CRK paddle trip or cleanup. Click here for a list of local outfitters. These trips are intended for kayaks and canoes only – inflatable boats are not permitted.
PFD's must be worn on all CRK Paddle Trips, and in some instances helmets are required.
Shuttling is a group effort and typically we will meet around 9 a.m. at the put-in to unload all boats and shuttle to the take-out before we get on the river.
Youth Age Requirements: If paddling solo, paddler must be at least 15 years old. If paddling tandem, youth must be at least 8 years of age and accompanied by an adult at least 21 years of age.
Is your company looking for a way to give back or get involved?  For a $1500 donation, CRK will organize a volunteer day for your team.  Partnering with CRK can help boost your brand and reach your audience in a positive way that traditional advertising methods cannot.  CRK can help strengthen your brand, set you apart from your competitors and create community ties.  Contact Tammy Bates if you'd like to learn more about this opportunity.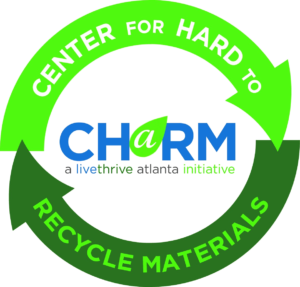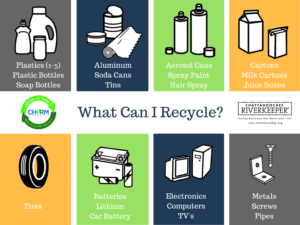 Thank you to Republic Services who have provided dumpsters for our cleanup efforts for over 7 years!