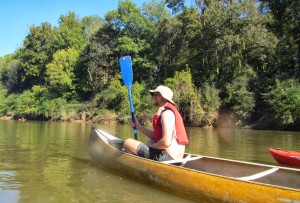 What: McIntosh Camp and Paddle Trip (21 miles)
Paddle one of the longest stretches of the Chattahoochee still untouched by bridges and river-front development below Atlanta from McIntosh Reserve in Carroll County to the U.S. 27 Bridge in Franklin. Recommended for experienced beginners who know basic strokes and bracing skills.
When: Oct. 17-19, 2014
Cost: $75/person
For details, click here.