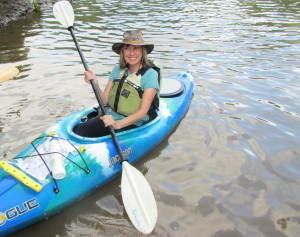 ATLANTA – Chattahoochee Riverkeeper (CRK) will celebrate its 20th anniversary with a spectacular charity gala on Oct. 14, at the InterContinental Buckhead. The elegant affair also will serve to salute CRK's founding executive director and riverkeeper, and to formally introduce the new leadership team.
Following a reception and dinner, a retrospective program will highlight people, foundations and companies integral to CRK's longtime success as a premier water advocacy organization. Founded in 1994 with a small but dedicated staff led by Sally Bethea, Chattahoochee Riverkeeper now boasts more than 7,000 members.
"I am more honored than words can express to have served as the Chattahoochee Riverkeeper," Bethea said. "It seems like yesterday that we christened our first patrol boat and starting pulling trash out of the river. Even as I retire, I am excited to see what awaits CRK's future as a champion of our vital water resources."
To arrange an interview Sally Bethea, please contact CRK Communications Director Joy L. Woodson at 404-924-4508.