CRK has been selected as the only finalist from Georgia in the fifth annual Tom's of Maine "50 States for Good" community giving program and now has a chance to win $10,000 to grow our Neighborhood Water Watch Program. Through a public vote at 50StatesforGood.com now through October 15, supporters can help bring the funding to CRK with the simple click of a mouse.
YOU CAN VOTE ONCE A DAY FOR THIS CONTEST!
The "50 States for Good" program seeks to uncover local nonprofit groups that address community needs and engage volunteers to get the work done. Our own Neighborhood Water Watch is a collaborative program between CRK and neighborhood groups, schools and citizens in our watershed. The goal: improved water quality in urban streams and protection of human health in the surrounding communities!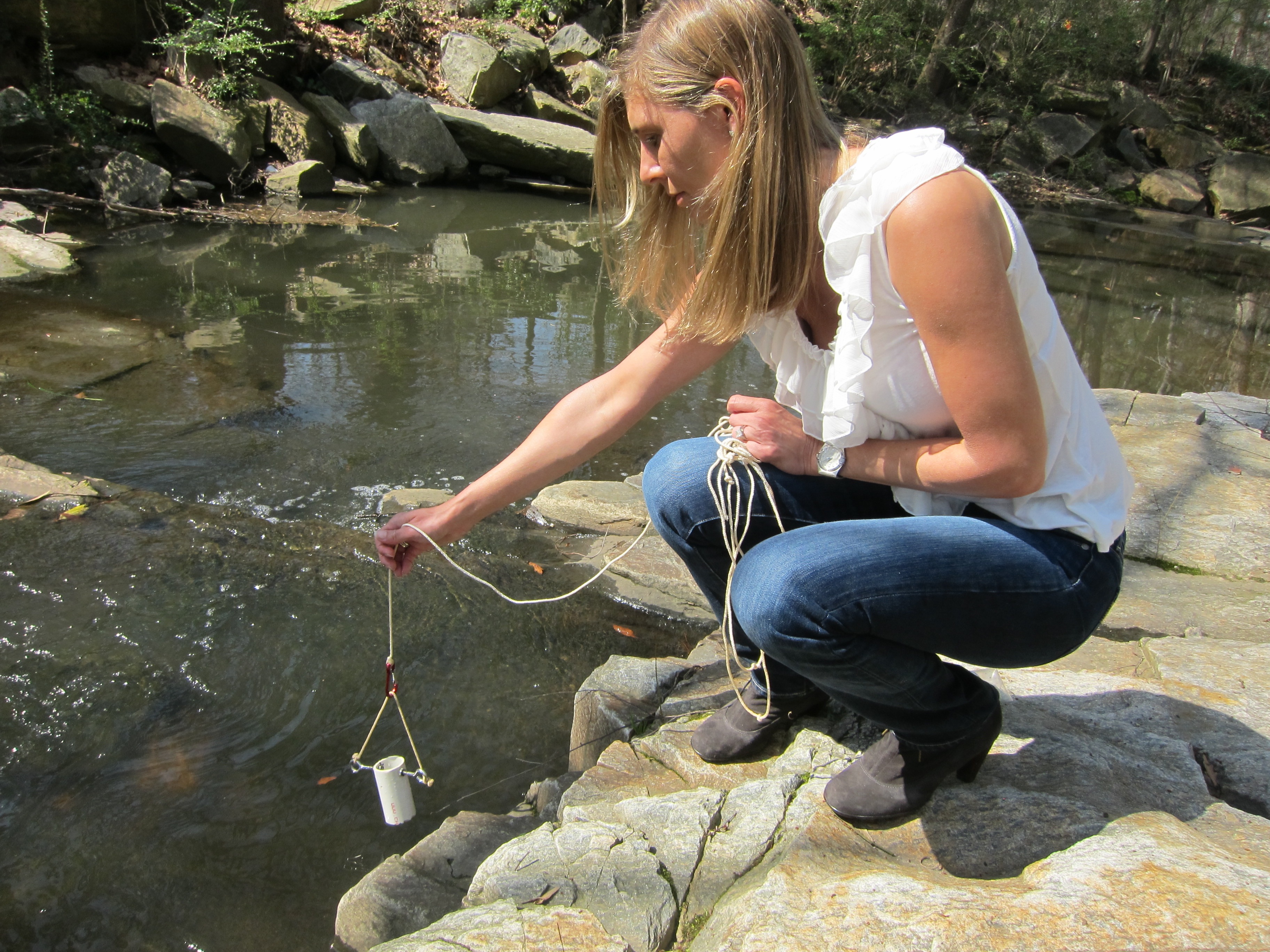 "For the past three years, our Neighborhood Water Watch has enjoyed tremendous success and growth, and as recently as early July helped expose and stop a massive sewage spill of 10,000 gallons of raw sewage at Tanyard Creek in Atlanta," said CRK Executive Director Sally Bethea. "This grant would allow us to dramatically step up our monitoring and enforcement efforts in this program — but we need our supporters to step up and vote."
Read more about the success of the Neighborhood Water Watch in the cover story of our Spring 2012 RiverCHAT newsletter.
Nonprofit finalists from each state were selected from a pool of nearly 1,000 nominations by an independent panel of judges, featuring including star of "The Vampire Diaries" and nonprofit founder Ian Somerhalder; Matt Petronzio, assistant features editor covering social good for Mashable.com; Huffington Post columnist Lisa M. Dietlin; and Sam Davidson, president of Cool People Care.