Chattahoochee Riverkeeper (CRK) is a nonprofit organization dedicated to protecting and preserving the Chattahoochee River, its lakes and tributaries for the people, fish and wildlife that depend upon them.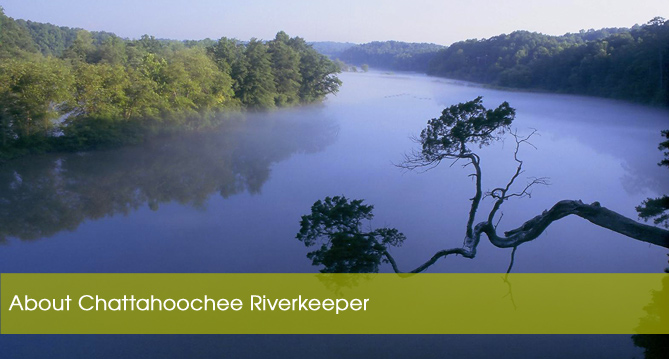 Established in 1994, Chattahoochee Riverkeeper is an environmental advocacy organization with more than 7,000 members and dedicated solely to protecting and preserving the Chattahoochee River Basin.
Jason Ulseth is  CRK's riverkeeper, and has been since January of 2015. Additional staff includes 13 full-time and four part-time team members. Meet our team »
CRK's board of directors governs and provides support for the organization. In addition to the board of directors, CRK also has an advisory board. Board members consists of philanthropists, business leaders and more.
Our partners and allies include many government agencies, other environmental nonprofits, riverkeepers, our members and more.
Check here for any current employment or internship opportunities.